When was the last time you had a full dental check-up?
Benefits of a full dental checkup
Gives you a comprehensive understanding of your current oral health
Make informed decisions on your treatment
Save money as check-ups detect early disease that is easier and cheaper to treat than
advanced disease.
What does a full Dental Check-up involve?
An interview to understand your concerns and past treatment history.
A visual examination
Radiographic examination (X-rays)
What sort of X-rays are taken?
1.   Full mouth X-ray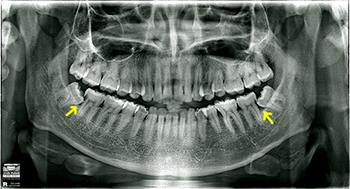 Gives an overall picture of your dental condition.
It can reveal many things e.g.
Past dental work done such as root canal treated teeth
Hidden or buried teeth such as wisdom teeth
Any infection on the roots of the teeth
Overall development of the teeth
What sort of X-rays are taken?
2.   Intra-Oral X-rays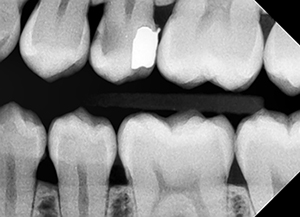 It can reveal
hidden decay in between teeth and under old fillings or crowns.
the condition of old fillings & crowns.
Did you know that…
X-rays (radiographs) only take a few minutes
Results can be viewed immediately.
Our X-rays are digital so they can be e-mailed to you at your request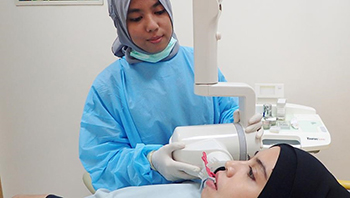 Taking an intra-oral x-ray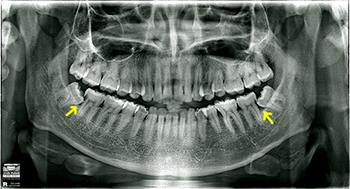 A full mouth x-ray
Are X-rays safe?
The Singapore Dental Health Foundation states that X-rays are useful diagnostic tools for detecting cavities in
teeth, and checking for bone and gum disorders. Dental X-rays only need a low level of radiation exposure.
To protect the patient, lead apron is used.
For pregnant women X-rays are only taken when needed for treatment.
Note that use of lead apron and will offer protection against radiation exposure.
X-rays can be taken for breastfeeding mothers and women trying to get pregnant.
Note: If an X-ray examination is not done, there is the real risk that disease conditions will not be discovered.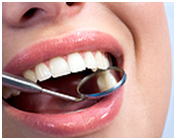 Extra & Intra Oral Examination
A healthy body is reflected in a healthy mouth.Early
detection of any abnormality in the oral cavity may save lives.
Every tooth and its surrounding gums are checked and its condition recorded for future reference.

Estimated Time take for a full dental check-up: 25 minutes

Call us now for an appointment   Tel: 6 39 727 39